Our Modern Equipments
As the name of our practice, Meera Dental Hospital, implies, we strive to always invest in, learn, and utilize the most advanced dental techniques and technologies. Our Meera Dental Hospital dentists, Dr. Amit Patodiya, believe it is our responsibility to provide patients with the latest dental technology to help them achieve their goals. With new technology, we can often perform many dental procedures more effectively, reducing treatment and recovery time, minimizing side effects, and ultimately achieving more precise results.
If you have any questions about the technology we use at our practice, or if you are interested in scheduling a consultation with one of our dentists, please contact us.
ANTHOS DENTAL CHAIR (ITALY)
Latest Automatic Dental chair imported from Italy giving feel of luxury and comfort to patient thus making dental treatment a relaxing and comfortable experience.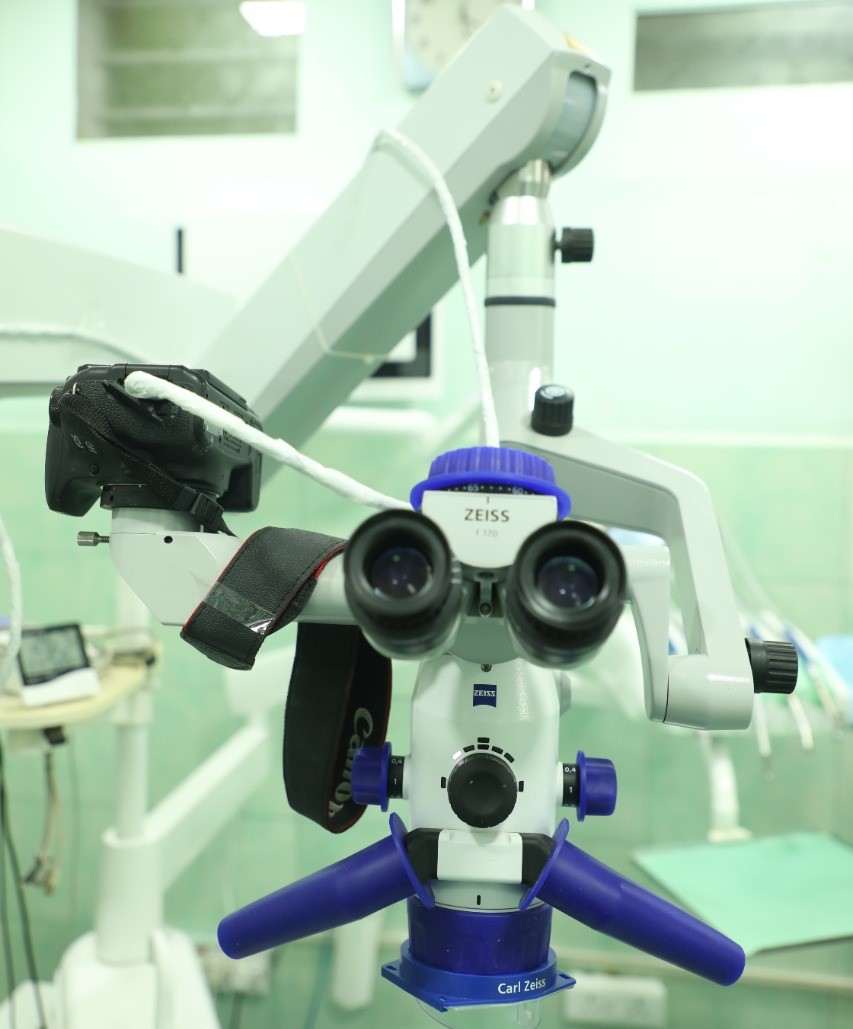 CARL ZEISS EXTARO 300 MICROSCOPE (GERMANY)
Dental Operating Microscope from Carl Zeiss (Germany)- First of its kind in Rajasthan. Used for giving high precision and better results to dental treatments by helping us in having magnified view of teeth and inside. Also it helps in doing retreatment of previously Root Canal treated teeth and in various microsurgeries.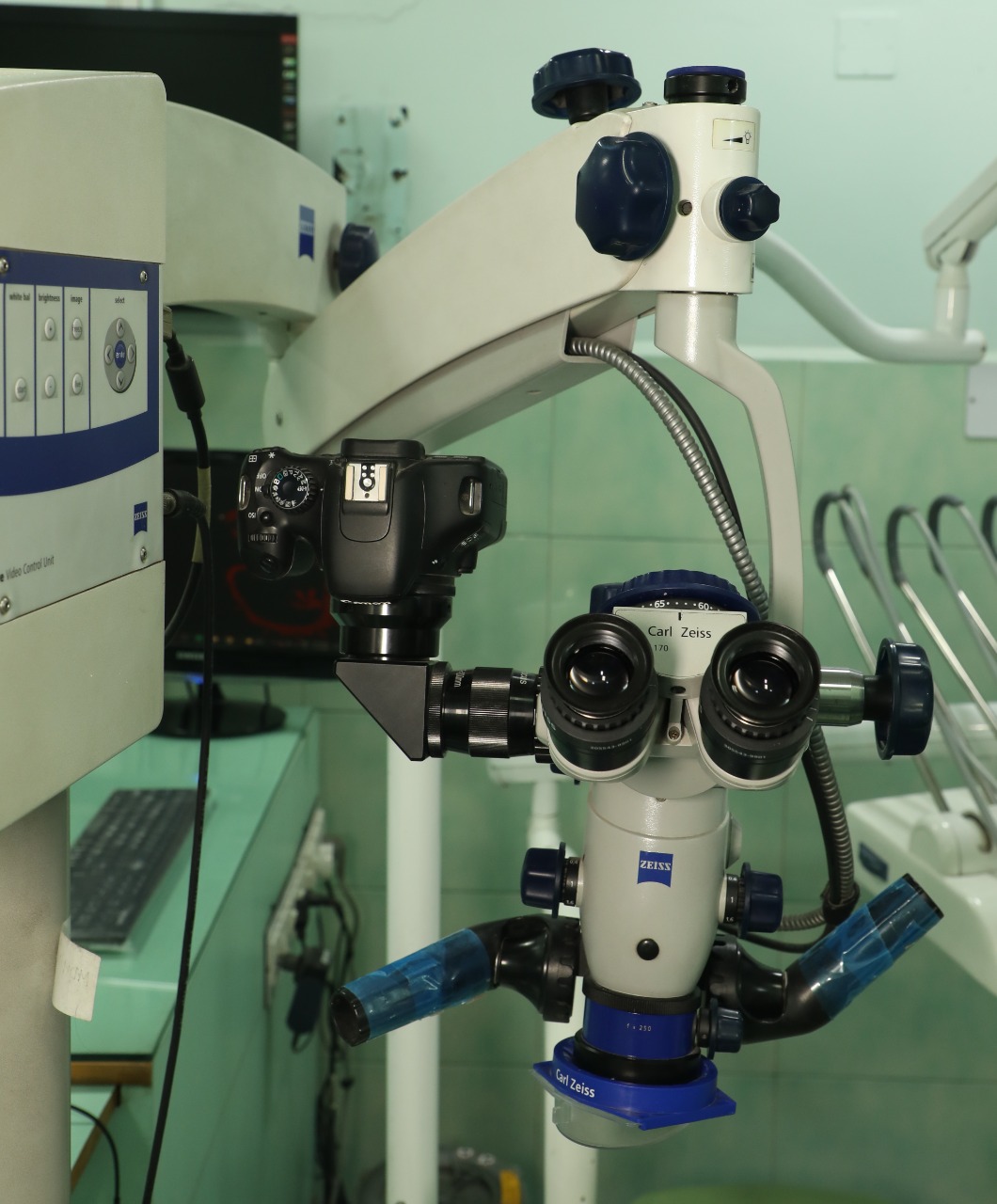 OPMI PICO Microscope (CARL ZEISS, GERMANY)
was also first in Rajasthan in 2007 when we had procured it. It had been very helpful in getting enhanced view of teeth and oral cavity thereby making our results more predictable.


ERBIUM HARD TISSUE DENTAL LASER (FOTONA, SLOVENIA)
Rajasthan's first and only hard tissue dental laser from Slovenia. It is used for painless vibration-less drilling of teeth as well as in various types of gum surgeries. It is also very helpful in treating sensitivity to cold, ulcers and fibrosis of mouth (OSMF).
CANALPRO APEX LOCATOR (COLTENE, SWITZERLAND)
A very high precision device which is used to measure length of root canals during RCT procedure thus minimises chances of errors and makes the treatment very predictable.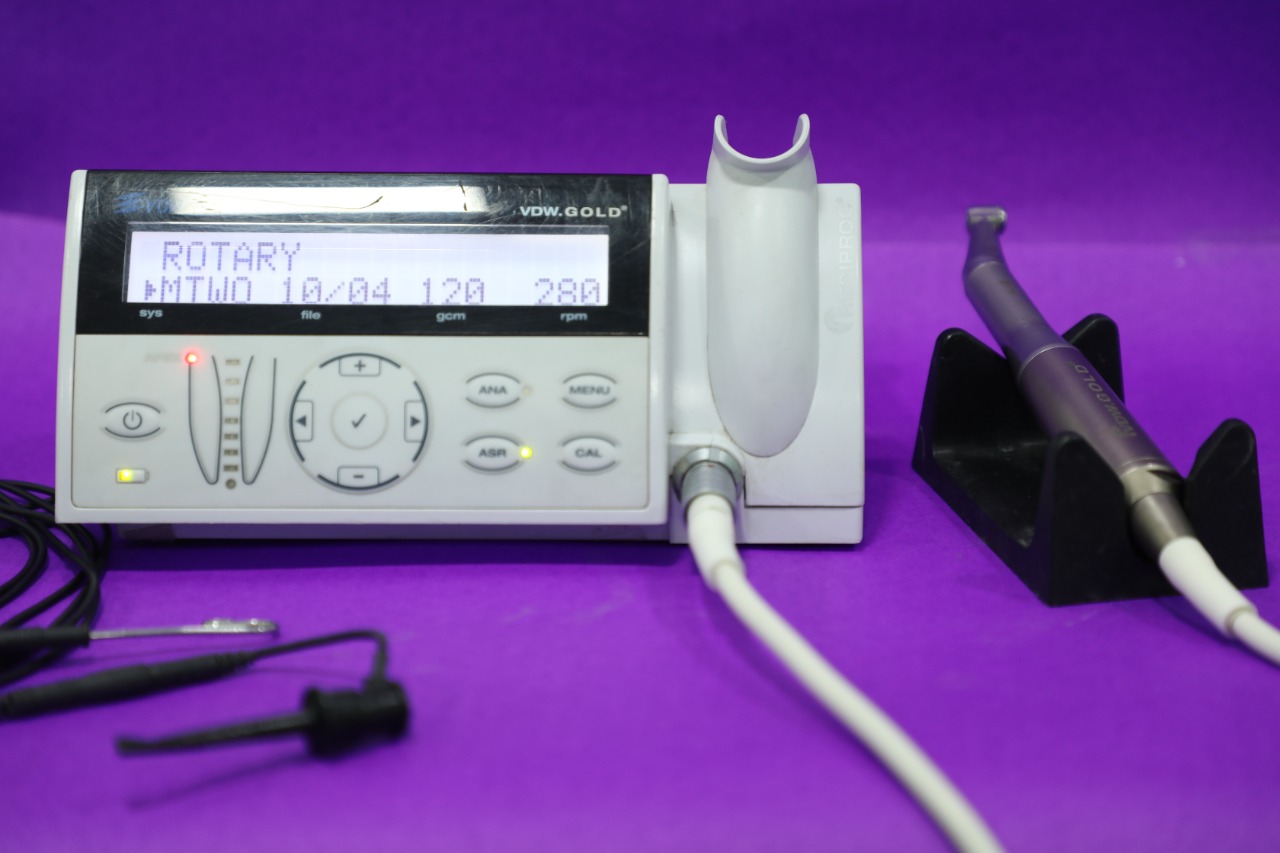 VDW GOLD
Endomotor with integrated apex locator is versatile in function with multiple pre-loaded file systems thus minimising the chances of errors in Root Canal Treatment.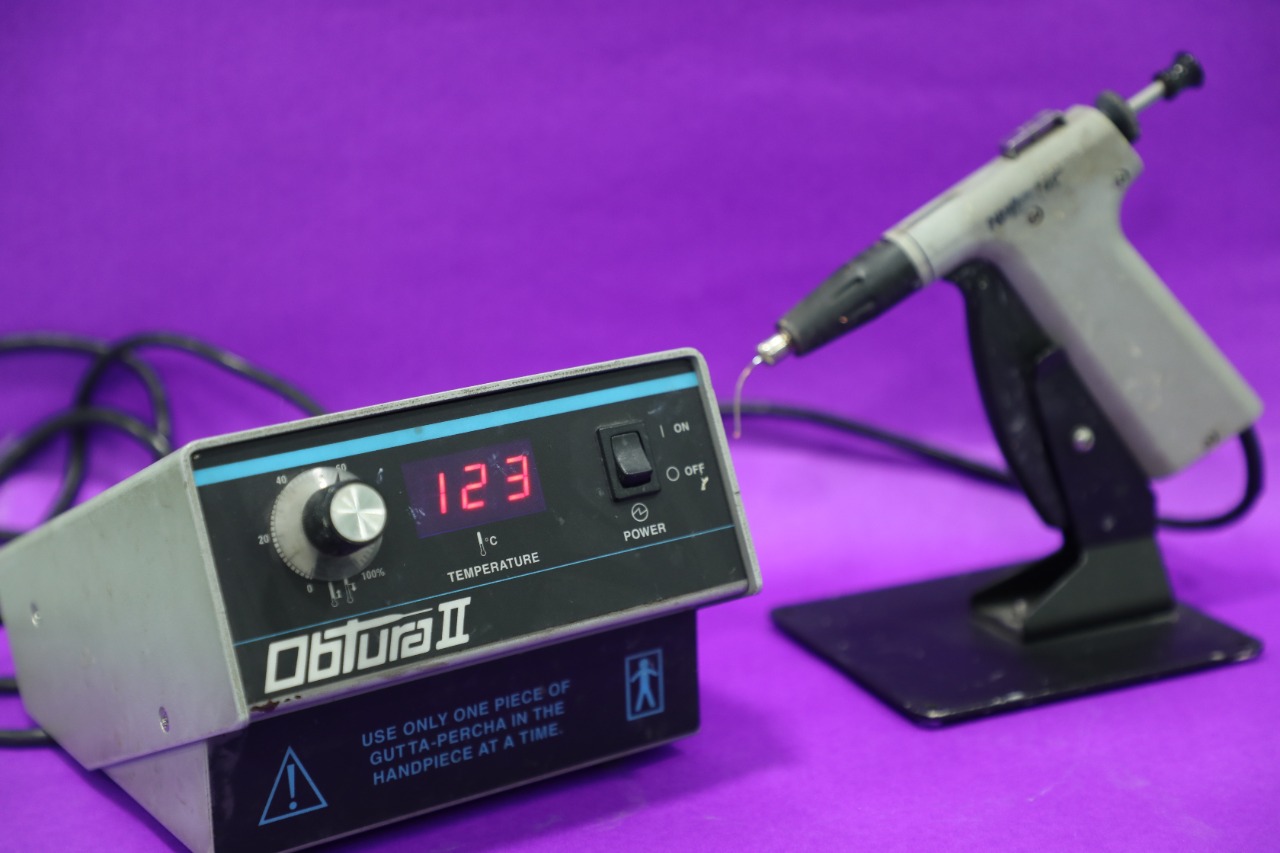 OBTURA ll (OBTURA SPARTAN, U.S.A)
The State of the Art equipment imported from U.S.A. is used in Endodontics for filling (Obturation) of root canals in RCT procedure.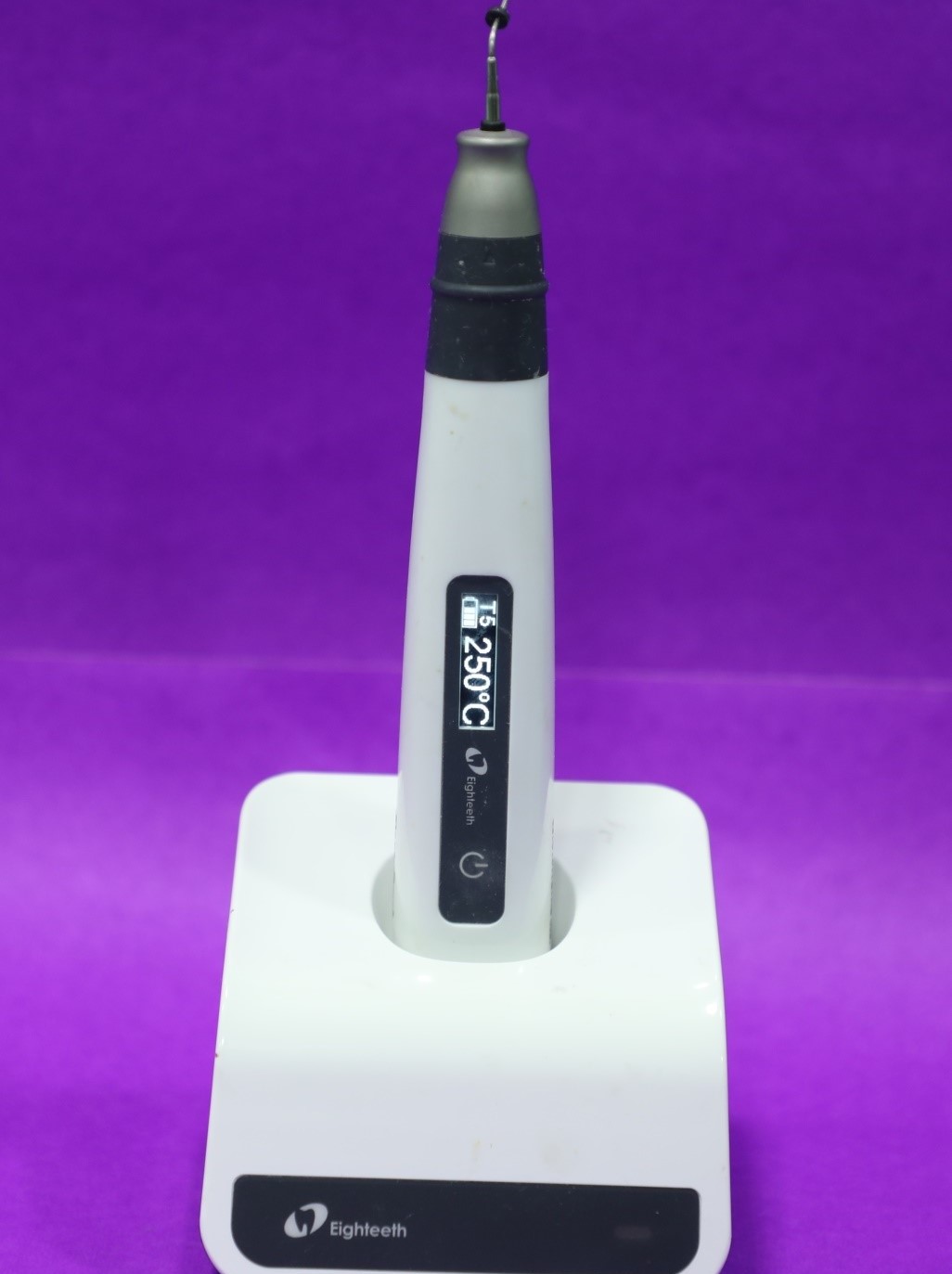 EIGHTEETH FAST PACK MACHINE
Used in combination with Obtura II, it helps in softening the filled gutta percha in root canal and helps in compacting it thereby achieving 3D Obturation.
BTR (BROKEN INSTRUMENT RETRIEVAL) KIT (POLAND)
A special instrument kit used along with microscope for removal of broken instruments from root canal thereby making retreatment of any troubled RCT very easy.
CONCIOUS SEDATION (CONSED, INDIA)
Apprehension is one thing which comes to mind when dental treatment is being considered. This sedation machine helps in removing that fear and making our mind relaxed thus making dental treatment very comfortable both for kids as well as adults.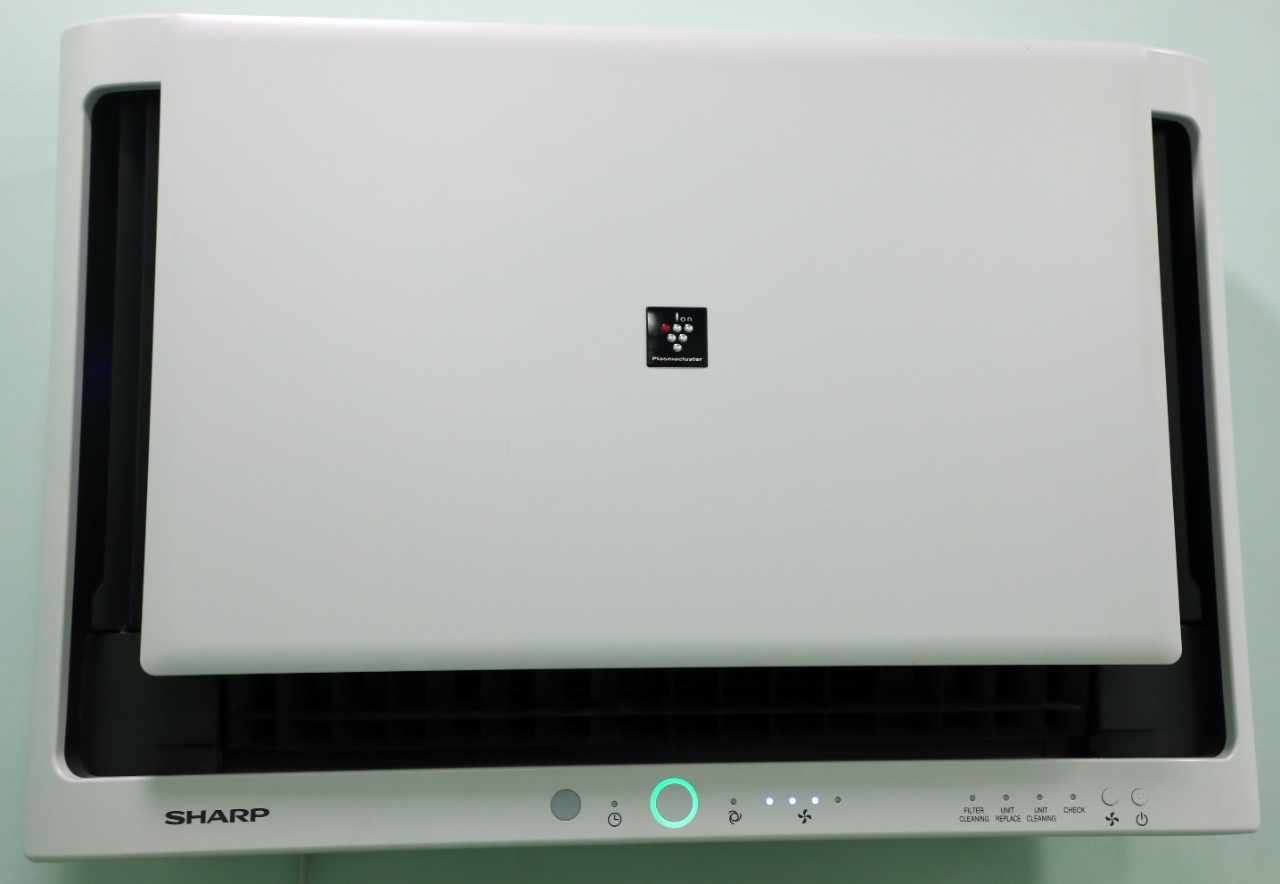 AIR PURIFIER (SHARP, JAPAN)
Industrial grade best Air cleaning device with HEPA filters cleans air of our dental operatory continuously thus providing safe environment both for patient as well as dental team.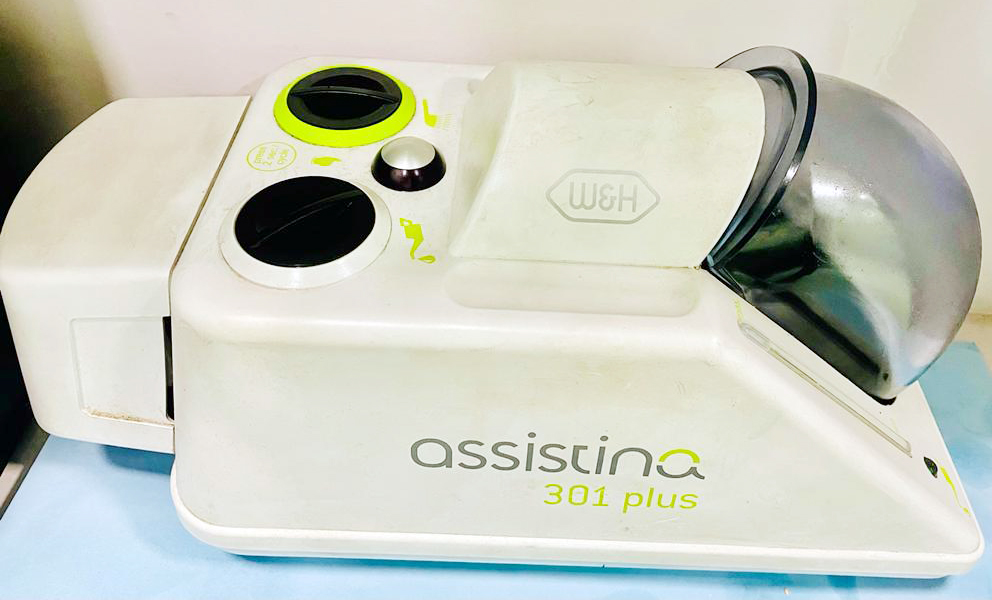 ASSISTINA (W&H , AUSTRIA)
Special cleaning and oiling device for our drills so that no dirt remains behind; there by giving better performance and minimum discomfort to our patients.
BIOSONIC ULTRASONIC CLEANER (COLTENE WHALEDENT)
Cleaning device which cleans all used instruments by ultrasonic vibrations removing all dirt and infected material from them hence reducing chances of rusting and increasing their efficiency. Once these cleaned instruments are autoclaved they can be used safely in mouth of patient.